Rosaries by Frank offers more than just generic rosaries in Phoenix, AZ. Our detailed craftsmanship allows you to create a personalized rosary to last for generations. We also offer rosary repairs. Contact us today for a free estimate on your next order.
Customize Your Rosary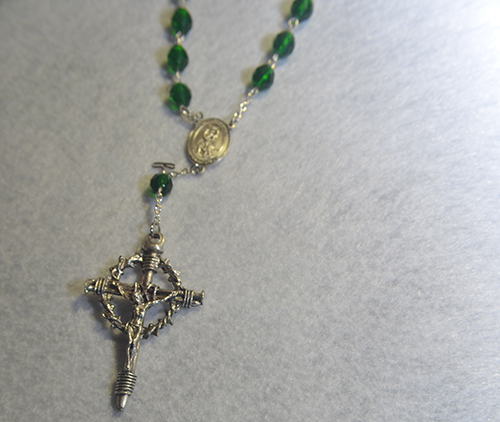 Gemstones
Choose from a variety of colors to personalize your rosary. Our selection includes quality gemstones to create a piece that will last, so you can design your next family heirloom or memorable gift.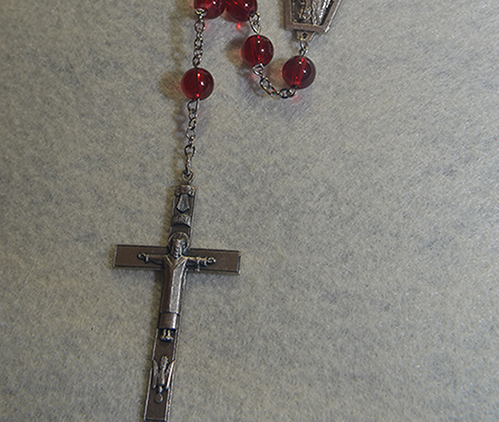 Centerpieces
Select your favorite saint to include on your rosary. Applying detailed finishes, we craft beautiful centerpieces of your choosing.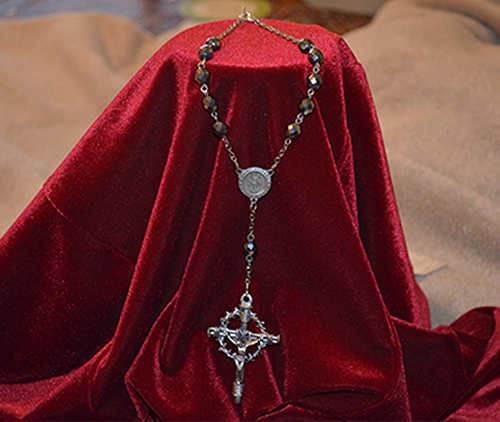 Materials
We work with several styles of wood and metals. Choose from pewter, nickel, silver and more to match your preferred weight, style and appearance.
Additional Products
Bracelet Rosaries
Do you prefer a bracelet style? We offer standard rosaries, as well as bracelet options, to meet all your needs.
Automobile Rosaries
Add a custom rosary to your automobile! Select the style and finishes you want, and we'll craft your personalized automobile rosary in Phoenix, AZ.
Hand-Made Products
All of our rosaries are completely assembled by hand. Our full line of custom-crafted products includes:
Automobile rosaries
Bracelet rosaries
Custom rosaries
Red, white and blue rosaries
Standard rosaries
Rosary Repairs
Repair Services
If your rosary needs repair, we offer detailed repairs and restoration services to make it like new again.
Rosaries by Frank Product Repairs
Do you own a unique Rosaries by Frank piece? We offer free repairs on our products, provided there are no apparent signs of abuse.
Get a Free Estimate
Would you like a custom-designed rosary?
Do you need detailed repairs for your favorite religious memento?
Contact Rosaries by Frank today to receive a free quote for our services. Reach our friendly staff at 480-682-7353.
Contact Us